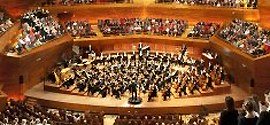 A cappella music
Whether with a classical choir or a pop/jazz vocal group .. acappella music has always been close to my heart. For more than a decade I was a bass-baritone and I was only singing classical music. As a member of The Danish Radio Choir I have worked with such renowned conductors as Herbert Blomstedt, Gerd Albrecht and Gary Bertini.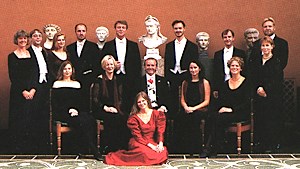 For many years I was singing in the vocal ensemble Musica Ficta. With this fine group of singers and its founder Bo Holten, I have had some of my most precious moments performing early and contemporary classical music. 
I particularly recall our concert tour in Australia as one of the best. Another was definitely a 2 week workshop with David Hykes (founder of "Harmonic Choir"), culminating in a concert of improvised music for a "full house" at The Glyptotek in Copenhagen. 
For the last 15 years I had the pleasure of being a singer in and the musical leader of the Copenhagen vocal group VoiceByChoice – consisting of classical as well as pop/jazz singers, some of whom are opera soloists, but all with extensive choir and vocal group experience. Quite a potent cocktail.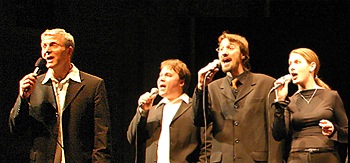 As part of a Jubilee Concert for Big Band leader Harald Rueschenbaum I performed with a vocal group.. live acapella in Prinzregenten Theater in Munich with a filled room. There were truly some magical moments.