"The sound of your Soul - always tells a story of Home"


Sound is the vibration of matter. We all have the ability to produce sound through the voice like singing and toning, which affects our external and internal world. Integrating the Soul means bringing our divinity into the life we live right now. Using the vibration of the voice is one of the most powerful and direct ways to do just that. Join me along with Cacina Spaeth , Wendy Kennedy as we lead you on a multi-dimensional journey of sound.


The 9th Dimensional Pleiadian Collective, as channeled by Wendy, will share their wisdom on working with tone and sound, and how to integrate past lives that may keep you from accessing your full power and voice. The P's will talk about:

– tone & sound in the bigger picture
– re-ascension and soul integration
– understanding the holographic nature
– using tone & sound in your daily life.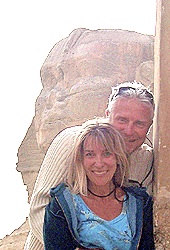 In lively interaction with Wendy and "The P's" Anders and Cacina will lead the group through practical voice and toning experiences.Together they will demonstrate and introduce:

– the basics of tone & sound
– toning vs singing
– sound alignment
– musical "coding"
– sound constellations
– yantras and mantras.




Workshop Date/Time:
Monday, July 5, 2010, 12:00 AM - 3:00 PM
Tuesday, July 6, 2010, 10 AM - 5:30 PM
Wednesday, July 7, 2010, 10:00 AM – 3:30PM


Workshop language:
English

Price:
€ 250 earlybird (extended until June 1, 2010)
€ 350 regular price (after June 1, 2010)


Application and payment:
Please send an email with your full name of the participant, address, country, and phone number to mail@cacina-spaeth.com (pay-button see below)


Cancellation Policy:
• 25% cancellation fee before 21 days prior of the event
• 50% cancellation fee before 72 hours of the event
• No refund if within 72 hour window


Workshop location:
"Que Tango"
Sonnenstraße 12
80331 Munich




---

Hotel recommendation
In the heart of the Bavarian capital Munich, this hotel is placed in the ultimate location. Shops, pedestrian areas and the big traditional marked inside the old medieval town centre can all be reached in a few minutes walk.









One of the best shopping streets in Munich is just around the corner - in fact any stroll you wanna take begins right outside the main entrance.

If you feel like staying in the heart of town and spending your precious spare time strolling around seeing this beautiful old city..

.. it doesn't get any better than this.



Make your hotel reservation here:

Motel One on Sendlinger Tor - is a 3 to 5 min. walk away from the workshop room.