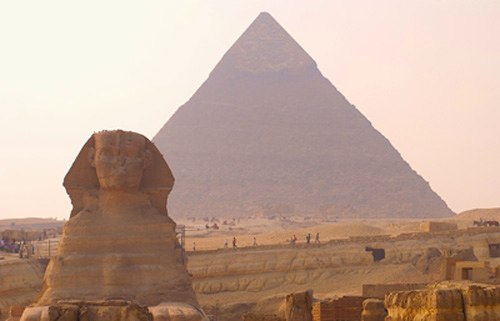 This event has sold out!
Sacred Sounds of Egypt

February 14-26, 2010

Presented by Geoffrey and Linda Hoppe,
with live channels from Adamus Saint-Germain and Kuthumi.
Special guests - Norma Delaney & Garret Annofsky, Anders Holte & Cacina Spaeth


Geoffrey Hoppe from Crimson Circle is one of the best channelers in the world. Geoff and his wife Linda has invited Cacina Späth and me to join them on an extraordinary spiritual journey through Egypt.. with tone & sound as a main theme. This is as exciting as it gets!
Sound has been one of the main pillars in the Mystery Schools throughout time. In Ancient Egypt it was an integral part of what was called "Sacred Science" at the time. Sound was used for re-arranging physicality such as in building large structures, for transportation and for opening up to other dimensions. Today, using conscious sound/toning together we can reconnect with those dimensions.


High Definition Awareness
Each morning we will start with a sound/toning group session to gently open up our senses, slow by slow zooming into, and expanding our
High Definition Awareness. Together we will literally be "tuning in" the day. Along with Norma Delaney's breathing, this will keep us inter-dimensionally aware and prepare us for toning in the ancient, sacred sites we'll be visiting.
The sound work we do together will help accelerate the awakening of a knowledge stored within our DNA at the deepest levels. Conscious sound works as a "door opener" into records and energies still locked within these ancient pyramids.

A Time To Remember
In addition to our daily group toning sessions, we will offer "A Time To Remember"
– a number of sound explorations in the form of short talks about sound, focusing on themes such as:
-The conscious use of sound (audible and inaudible)
- Sound & focused intent
- The sound that creates worlds
- The use of sound to lock or unlock information
- Interdimensional sound journeys


Trip Highlights:

• Channelings with Adamus Saint-Gemain and Kuthumi
• Group sessions with Geoffrey & Linda Hoppe
• Group sessions with Norma Delaney & Garret Annofsky
• "Sacred Sound" with Anders Holte & Cacina Spaeth
• Private Group Time in the Great Pyramid
• Private Group Time in the Paws of the Sphinx
• Private Group Time in the Shrine of Sekhmet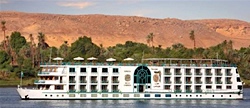 • Visits to the Giza Plateau, and the Red pyramid
• Visits to the Valley of the Kings, Edfu, and Philae
• Denderah, Abydos, Luxor & Karnack Temples
• Domestic air in Egypt – our own chartered jet!
• Luxurious hotels including the Fairmont in Cairo
• The Mena House Oberoi Hotel in Cairo
• 6 nights aboard the Sonesta Moon Goddess on Nile


Come join us on this fantastic journey!

Application and detailed information at Crimson Circle Website!

Special early bird price extended through October 15!